According to Cosmo and the celebrity makeup artist Carmindy, there are a few steps you can follow to make your eyes pop.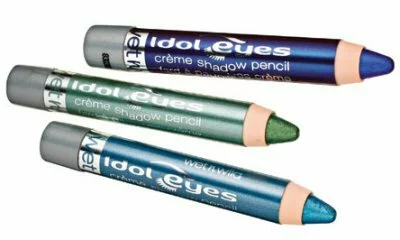 Avoid black eyeliners and black (or very very dark) eyeshadows – it will narrows your eyes even more.
Use soft colored eyeliners to define your top lash line.
Now take shimmery white eyeshadow (or any very light shadows you have) and put it into your inner corners in a V shape. So your eyes can catch the light, which will make your eyes wider.
Learn how to use your secret weapon – your eyelash curler! Crimping the top lash line angles hairs so tips are closer to your brows, expanding the entire eye area. Immediately put a two coats of lengthening mascara to lock in the curves.
Following these easy steps may give you that bigger, sexy eyes that you always wanted!