To look perfect, you must not necessarily need a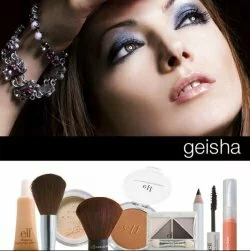 plastic clear skin and porcelain face. All you need is the right makeup to underline the assets you have. Makeup application is very crucial.
One must highlight their best features through makeup. The art of flawless makeup application isn't that easy.
It requires practice and a lot of advices to follow up with. We have compiled some of those tips which will help you apply makeup the best way and make you look a million dollar by emphasizing your best features.
Read on to find out more makeup tips and tricks.
1. Makeup Tip, Foundation:
It veils the face with a shiny glow and acts as the ideal base for makeup.
Choose the perfect shade almost the same to that of your own skin color and apply well. Go for foundations which have moisturizer in it. You can also opt for liquid or creme foundations.
These also stick to the skin but do not make it look sticky or oily. Make sure to blend the foundation evenly. Blending is the most important part in the application of foundation.
After applying foundation, apply a coat of powder on the skin for that perfect flawless finish.
2. Makeup Tip, Eye makeup:
To start with, apply the eye shadow in your desired texture powder, creme or liquid.
Apply evenly darkening the out corners of the eye.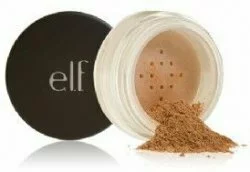 Highlight the brow bone with a bright color.
Apply eye liner carefully in your desired manner. Apply liquid eye liner on the upper eyelid and kohl on the lower eyelid.
Use wash proof eyeliner so that it does not look messy in case you sweat.
Use a mascara with a volume effect to make your eye lashes look more dramatic.
3. Makeup Tip, Blush:
Blush is an important element to definite the whole look.
Apply blush in your desired texture. Cream blusher gives a better look than powder blusher.
4. Makeup Tip, Lips:
Complete the whole look with a dab of lip color or shimmer gloss on the lips.
Hope these makeup tips will help you get that flawless makeup at your fingertips! So make use of these tips and enjoy flawless makeup! After all, you must to look your best all the time!
If you looking for affordable makeup, ckeck out: ELF Cosmetics!