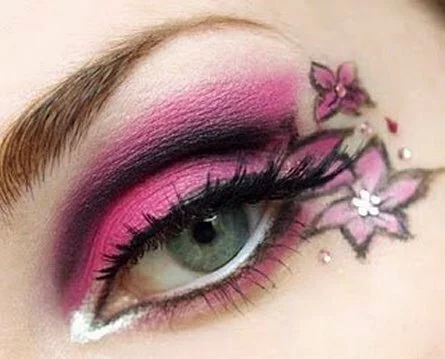 Bold pink prom makeup ideas 2012
Sexy pink black makeup for prom with playful little flowers onto the outer corners of the eyes. The perfect makeup look for your pink or black prom dress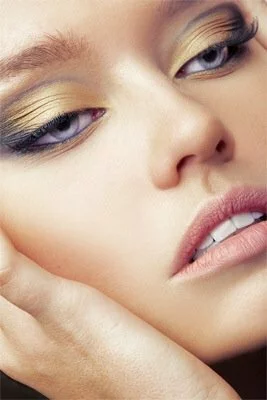 Elegant Prom Makeup Ideas 2012
If you are going after more sopfisticated look – this one is something you should consider as an option, in case you prom dress is gold or bronze color, grey or purplish..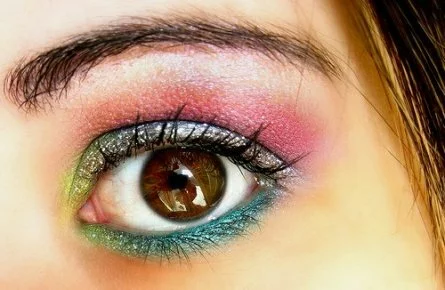 Funky Prom Makeup Ideas 2012
Of course you can wear something exotic, full of life just as this makeup look – beautiful prom makeup with pink, blue, green, yellow, silver.. Just gorgeous!
You choose which one describe you the best! 😉
Quick Prom Makeup Tutorials 2012
Magical smoky purple prom makeup tutorial 2012 and smoky green prom makeup tutorial ideas 2012
Natural prom makeup tutorial 2012 – Easy natural prom makeup look with beige neutral eyeshadows
Classy prom makeup tutorial 2012 with light eyeshadows
Want to see more makeup ideas!?