Purple eye makeup look good on everybody, regardless of the color and shape of your eyes. Take a look at these classy & pretty purple makeup ideas and styles 2014 and be amazed!
Purple Makeup Ideas & Styles 2014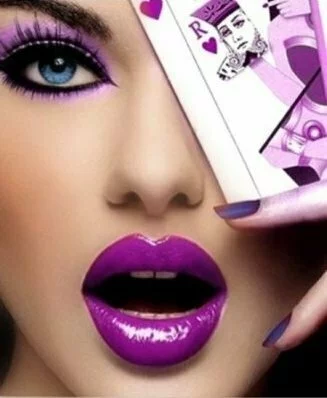 Purple on purple! Fabulous dark purple makeup style with black eyeliner and purple lips. Maybe not your everyday makeup look, but cool for a party.

Beautiful smokey purple makeup idea for blue eyes.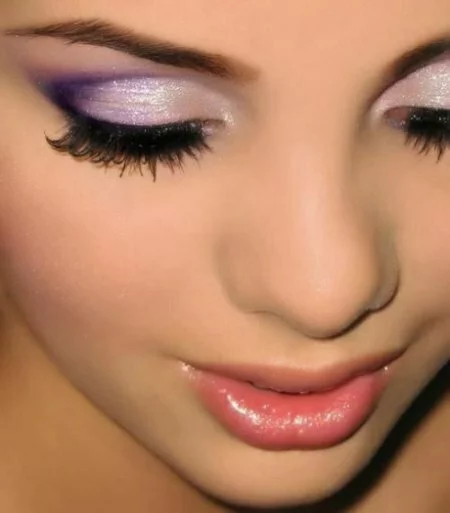 Classy and simple purple makeup idea 2014 with shimmery eyeshadows and false eyelashes. The perfect purple prom makeup look.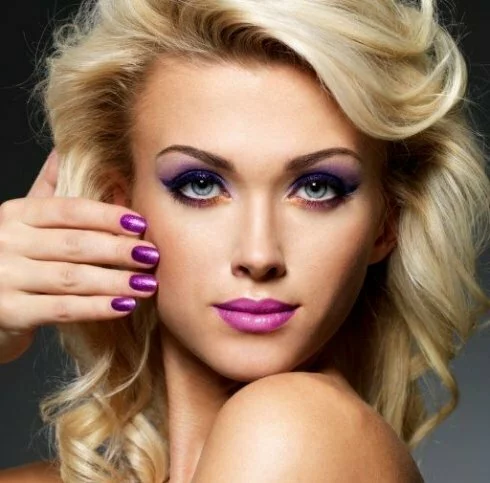 Stunning smokey purple makeup style with black eyeliner, orange accent on the inner corners and false lashes.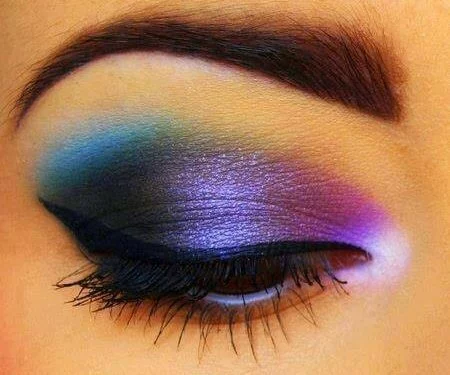 Amazing purple eye makeup look with pink, purple, green and blue eyeshadows. Looking for a galaxy makeup look? Here you have it!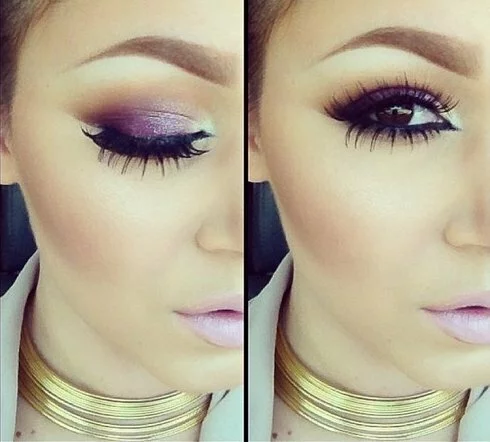 Beautiful purple smokey makeup style 2014 for brown eyes with black eyeliner and pretty pink lips.
Gorgeous Purple Makeup Tutorials 2014
Beautiful purple glitter makeup look – step by step purple makeup tutorial
Stunning and simple makeup style tutorial with a pop of purple