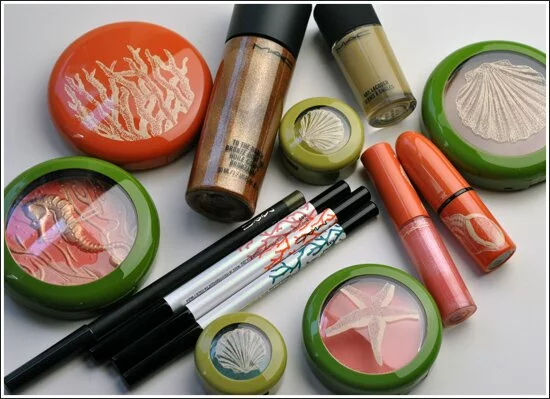 The seaside has a kind of golden, sexy alchemy we're all drawn to. This collection encapsulates it with the most soothing, sultry shades of summertime.
A safe way to bronze, beautify, and get colour that looks sun-kissed. Close your eyes, and go Mac To The Beach!
This is quite the launch, with 31 products releasing all at once. You can think of the collection in two parts — the traditional color collection and a secondary bronzing collection.
The packaging doesn't do anything for me either way; I don't find it particularly cheap or tacky, but it doesn't blow me away either.
I like the mixture of products in this launch–there are some bright pops of color, subtler, more wearable colors, and everything in-between. I think it's well-rounded collection that's perfect for summer (with the color selections), but it's pretty wearable.
Instead of spending lot of time at a salon, just spend a few minutes to turn yourself in to beautiful gorgeous women right inside your home.
Using MAC cosmetics you can get mellow and glowing, flawless skin, juicy lips, breathtaking and dazzling eyes. MAC cosmetics targets people of any age you need not be in your sweet 16 or in your twenties and thirties to use MAC.
Just choose the palate appropriate for you. Available with exuberant range of makeup needs such as hair care, skin care, Face, Lips, Eyes everything. You name it they have it.
One Response to "To The Beach! Mac Collection Summer 2010"